Crunchy Fudge Sandwiches
I hand-lettered this recipe and submitted it to www.theydrawandcook.com. The lettering was first done on graph paper and later on tracing paper as I edited. Once these images were scanned, I created the entire project in Illustrator.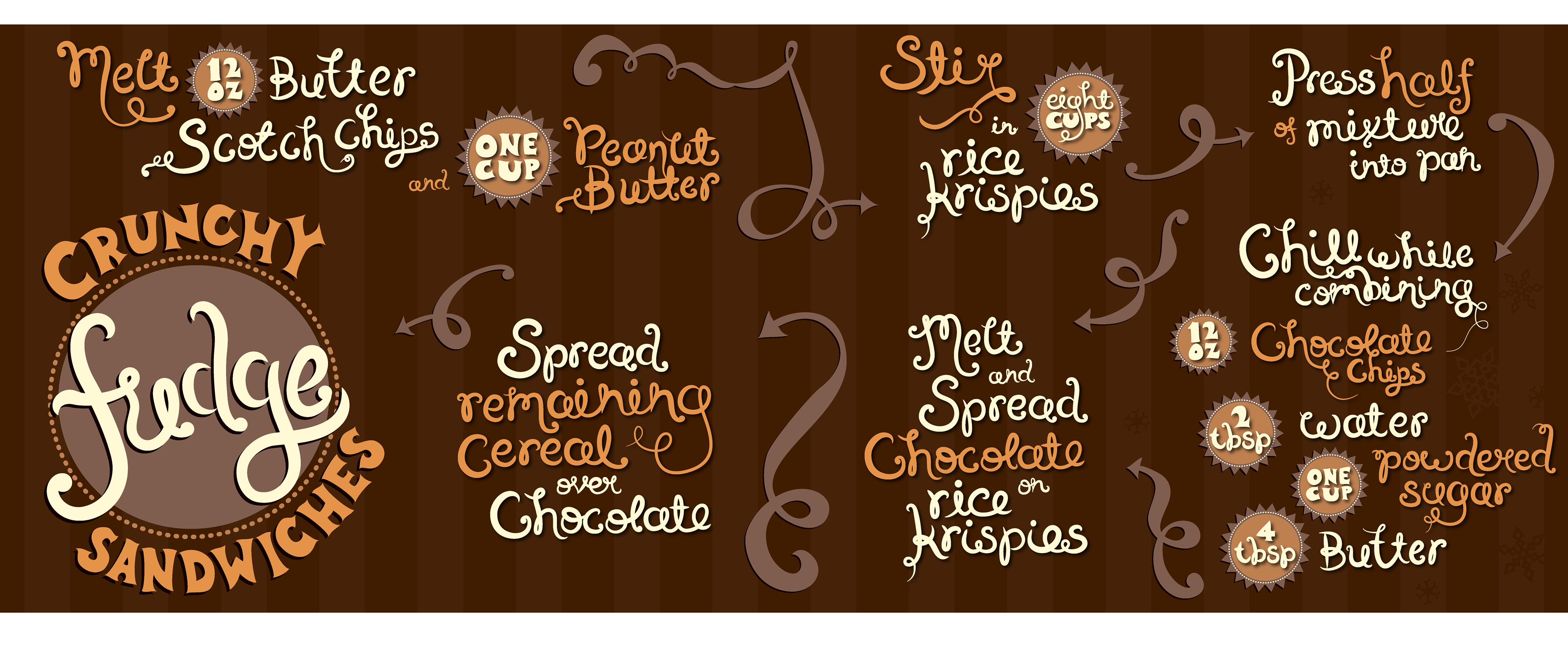 I also created a simple screen printed piece with the design.