Ugly Christmas Sweaters designed at Inkorporate Graphics for the employees to wear while walking in the Garden City Santaland Parade. The Christmas in the Mitten design was printed as the giveaway shirt.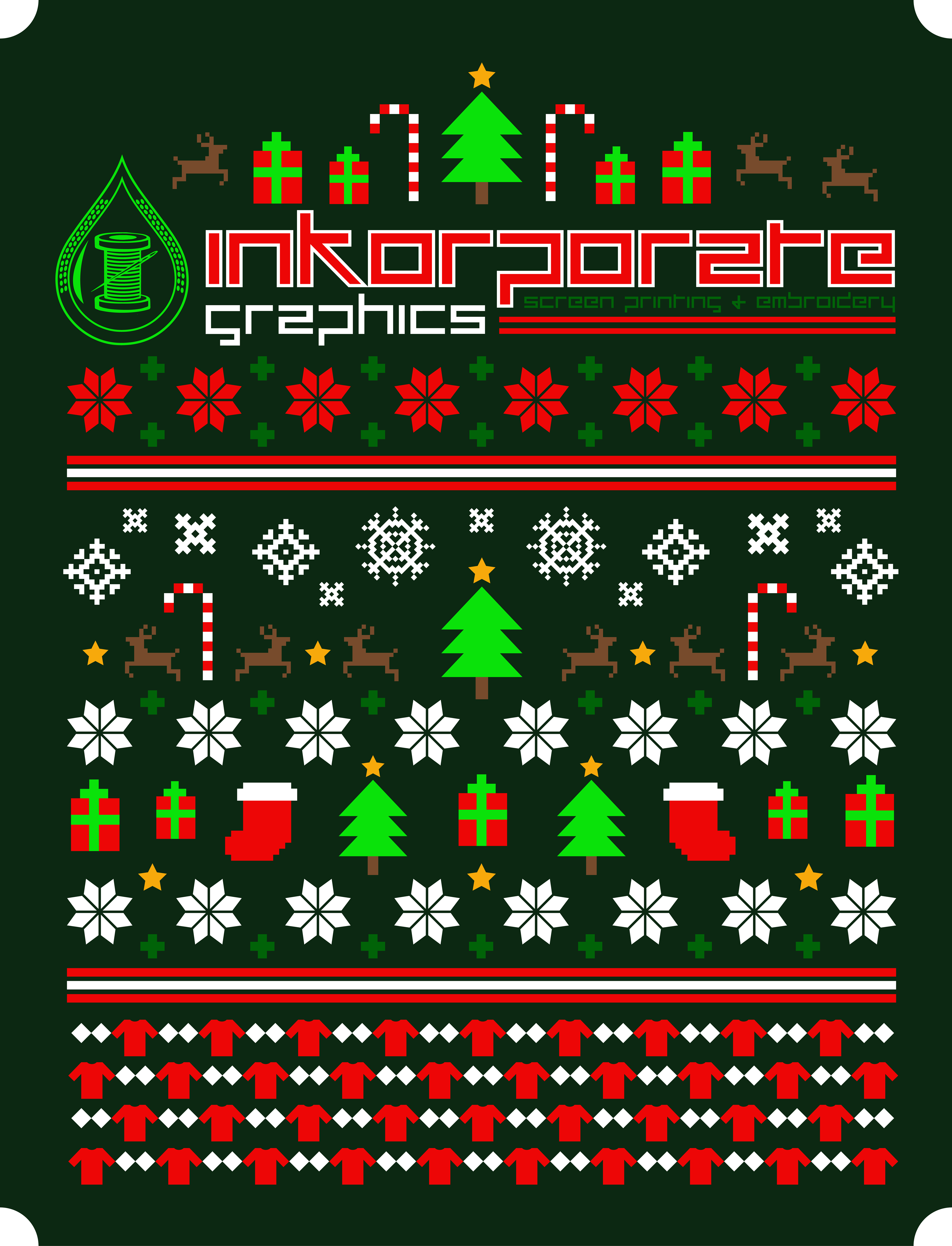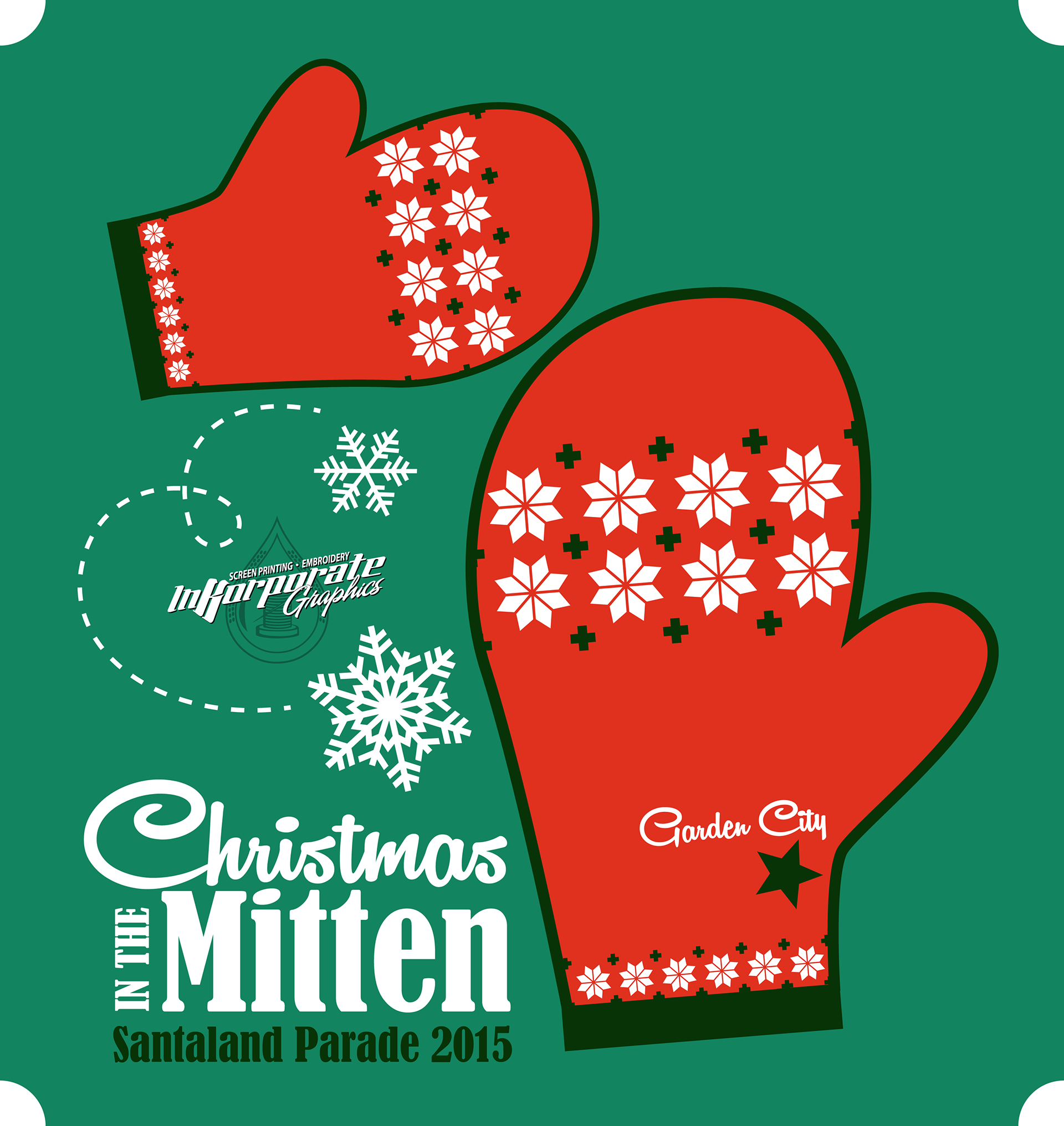 Screen Printed Base & Full Color Test Prints of Ugly Christmas Sweater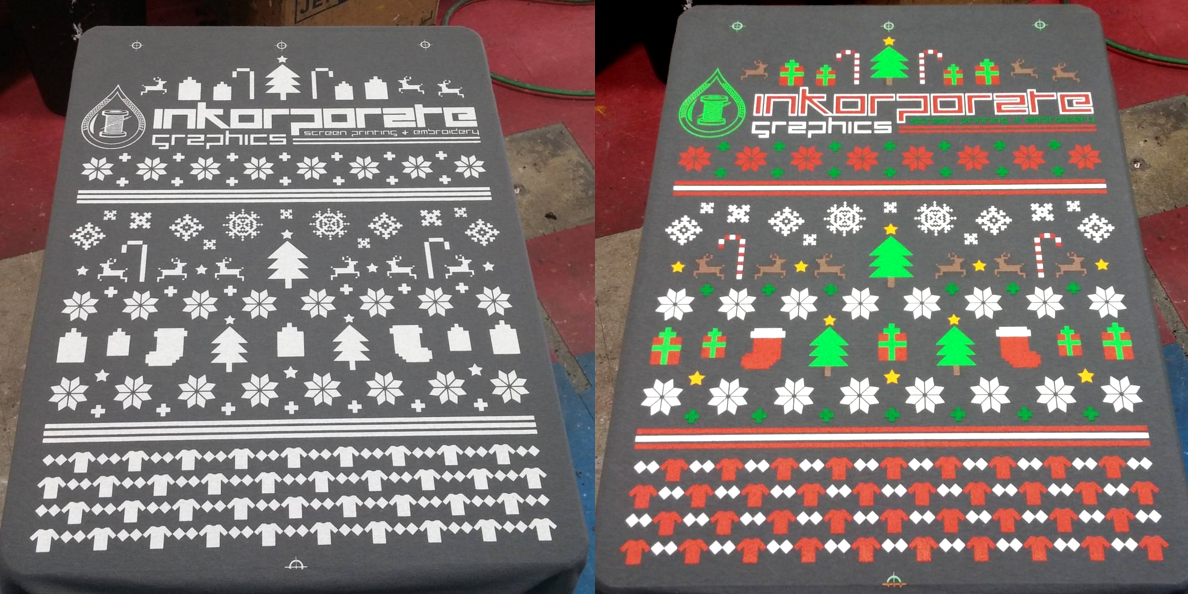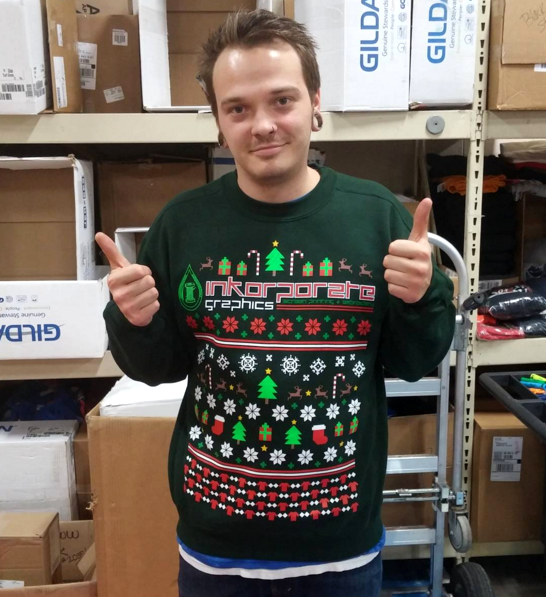 Designed for production at Inkorporate Graphics. Stock images may be used in design.